Welcome to Broadway Pharmacy in San Antonio, Texas
Fast, Friendly Prescription Service - Guaranteed !!

Broadway Pharmacy is a Personal Service neighborhood community pharmacy. We specialize in "old fashioned" customer service, the kind of personal attention that pharmacies used to be known for when most of us were growing up. Fast, Friendly Prescription Service is what we are all about.

See our article in 78209 Magazine with Bonny Osterhage - May 16, 2019(pdf)
(https://78209magazine.com/business-profile/prescription-for-success)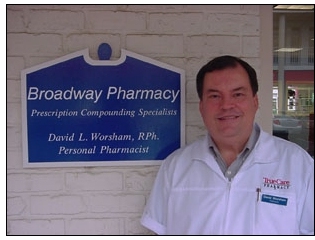 Your Personal Pharmacist
At our pharmacy, you know the pharmacist and can talk to him, just like in the old days. Your phone calls are always answered promptly and in person, not by a machine and all prescriptions are filled on-site by a professional pharmacist you know you can trust.
Order Refills Online
If we have your prescription on file, you can order your refill online, and will call you when it's ready, or deliver it.
Click for Prescription Refills
Delivery to Alamo Heights, Terrell Hills, Olmos Park
We are pleased to provide our patients with an area-wide delivery service to the Alamo Heights, Terrell Hills and Olmos Park neighborhoods.
Have a cup of coffee while we fill your prescription
You are aways a friend in our pharmacy, we call you by name instead of treating you like a number as other stores do. Your prescription can usually be filled in 10 minutes or less and you can enjoy a fresh brewed cup of Fredericksburg gourmet coffee while we complete your order.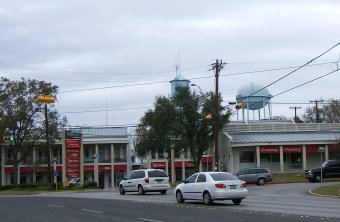 Just South of City Hall. See the water towers?
Contact Broadway Pharmacy,
and let us know how we can help.